I am very grateful to TSN and to those who have created sites to post their pictures of the races.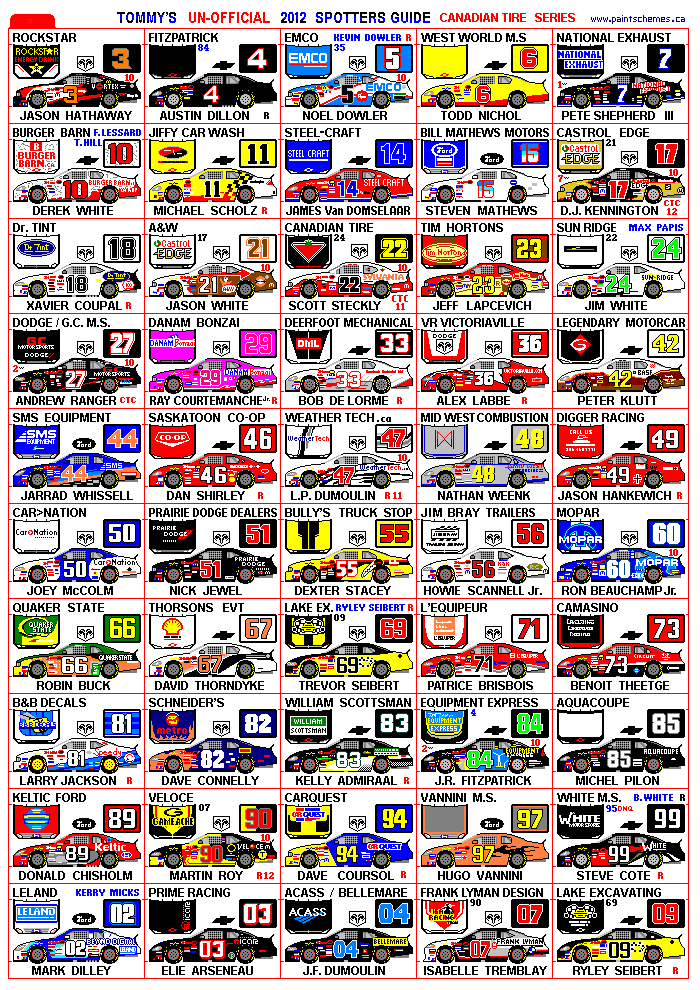 Congratulations to NCATS Champion D.J.Kennington 2012
and winner of 7 races



Click
here
to see Canadian Tire series 2011 Guide

Ron Fellows has been one of my favorite drivers for many years.
I always enjoy adding the little red leaf to my guides.
Ron has appeared 15 times on my spotters guides for the Cup series, usually as an alternate driver, I have tried to put together an image his his Cup career together and I am looking for help.
I need to find pictures of the cars he drove for
2004 Nutter Butter 1999 Bully Hill Vineyards 1995 Canaska Racing
I have added this segment to my NCATS page as a way of saying thanks to Ron Fellows for all his efforts to promote NASCAR in Canada.
You can use the Contact Tommy Page to send me a link.